Essential Config - Selecting Plugins
A few Ares plugins are designed to be optional so you can easily disable them if you don't need them for your game.
Go to Admin -> Setup in the web portal.
Select "Enable or Disable Plugins".
Check or uncheck plugins to enable/disable them.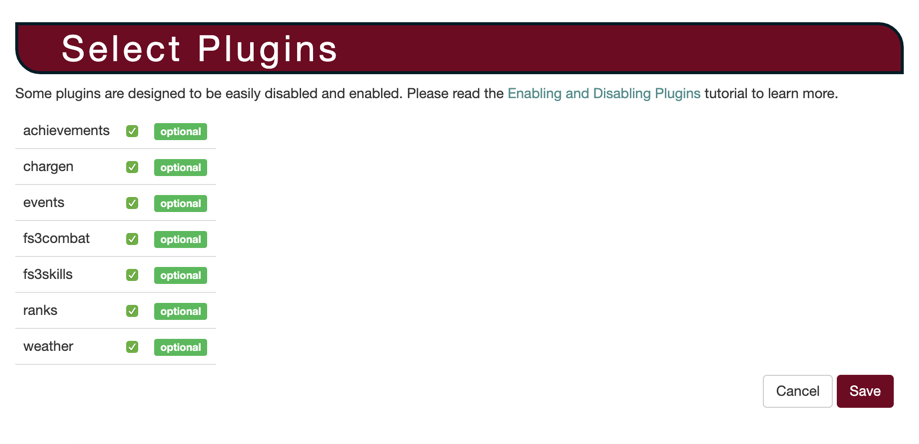 For example:
If your game doesn't use military ranks, you'll want to disable the Ranks plugin.
If you plan to use a different skills/chargen system, you can disable FS3 skills and combat.
If your game is set on a spaceship or you just hate coded weather, you can turn off the weather system.
Tip
If you disable the chargen system, you'll have to replace it with your own custom chargen, or else manually assign the approved role to approved characters (using
role
/
add
<
character
>=
approved
). Many commands are locked to only approved characters.
If a plugin is not listed on this screen, that means it cannot be disabled without custom code changes. For more information about this, and to learn what happens behind-the-scenes when you disable a plugin, see Enabling and Disabling Plugins.